Believe it or not, native advertising has been around for over 100 years. It has existed in magazines and newspapers, on radio and television, and today, it has become a major distribution channel for many digital media buyers and content marketers, alike.
Media buyers are finding it to be a fruitful alternative to display advertising. Unlike native advertising, display advertising is only a few decades old. However, its effectiveness at driving clicks and engagement has been steadily declining in the last decade. According to Solve Media, a person is more likely to survive a plane crash than click on a banner ad.
Do you know why native ads works so well? We gathered a few impressive stats to show the value and benefits of native advertising.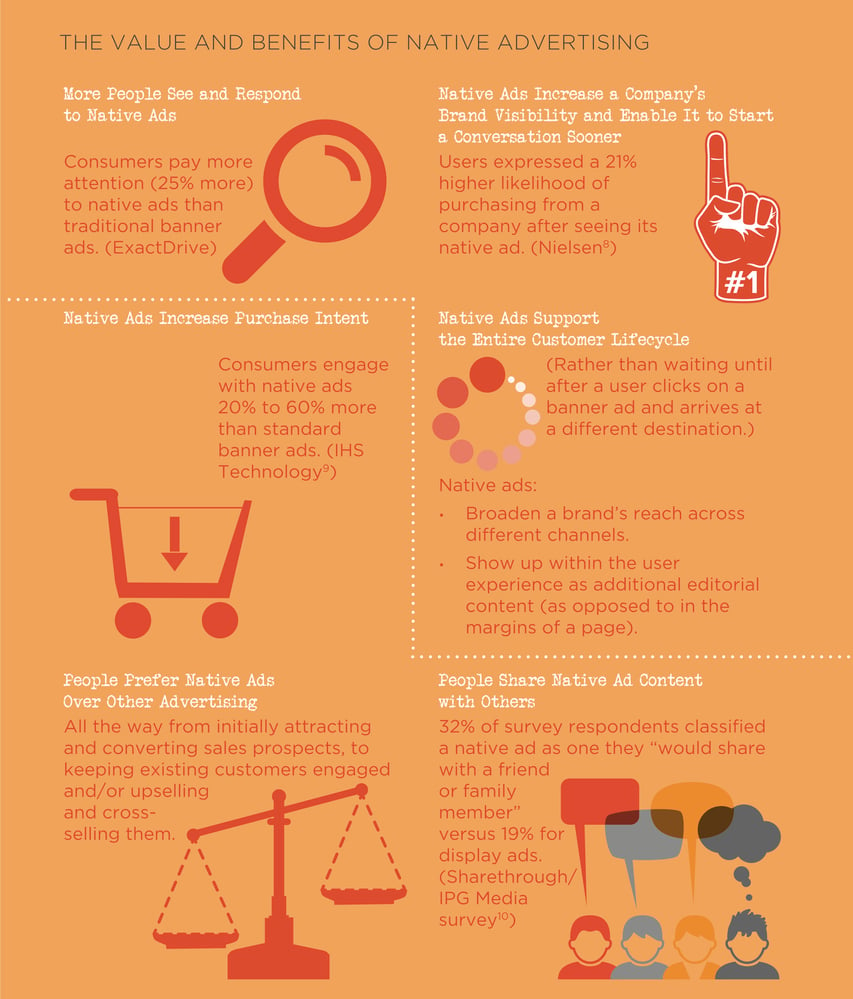 To learn more about the role of native advertising in promoting content and developing meaningful relationships with prospective customers, download our eBook, Go Native: Effective Content Promotion and Customer Engagement.
This post is about: native advertising, native versus display, display advertising, native ads, native ad platforms, native advertising best practices, programmatic advertising, programmatic native advertising, customer experience, customer engagement, native advertising benefits and content marketing.
---
Storygize is more than a platform; we're a strategic partner that empowers growth. Our team is happy to help brands create a strategy that aligns with brand objectives and then execute in an iterative, evolving approach to ensure exposure to targeted audiences where they consume relevant content.
We love feedback! Feel free to comment below.